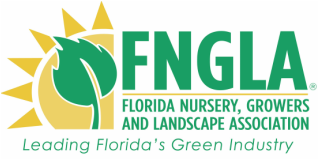 Links
www.fngla.org
The Florida Nursery Grower Landscape Association.
I am on Instagram https://www.instagram.com/bob_dirt/ You won't find photos of sunsets on the beach but plenty of plant pictures.
University of Florida's excellent answer to palm problems. http://flrec.ifas.ufl.edu/palmprod/palm-problems-key/​
HS876-HS141 Citrus Problems In The Home Landscape
Nice color photos of common problems we see and solutions.
Members of the Royal Palm chapter of FNGLA installed an educational garden at the Imaginarium in Fort Myers.
Click here for the blog:
Project EverGreen
Gardening Information
If you enjoy growing vegetables and flowers by seed, here are some of my favoritesVegetable Seed Sources
www.johnnyseeds.com
Full of color and detailed growing information. Many flowers too.
www.seedsofchange.com
All organically-grown seed source of vegetables and flowers.
www.tomatogrowers.com
Fort Myers, Florida-based company with a huge range of tomatoes and peppers.
www.seedsavers.org
Heirloom vegetables and flowers. Extraordinary selections from Russia, Mexico, etc.
www.thegarlicstore.com
The best. A dizzying array of types and top quality planting bulbs. Consider hard-neck types for flavor.
www.dixondalefarms.com
Sweet
onions. For us Floridians, plant the short-day types.
www.victoryseeds.com
Dwarf and heirloom tomato seeds, much more.
Flower Seed Sources
http://www.swallowtailgardenseeds.com
Lots of interesting seeds for a very good price.
​
Useful Books
Vegetable Gardening in Florida
by James M. Stephens, University of Florida Press. A colorful, thorough guide.
Square Foot Gardening
by Mel Bartholomew. An efficient way to organize your beds to get the most food per inch.
University of Florida website, "Vegetable Gardening"
http://edis.ifas.ufl.edu/VH021